Discipleship in Christ
Embracing the Great Commission [Matt. 28:18-20], ICSM offers a variety of tailored programs and services to support congregations and church leaders as they participate with Christ in His work of ministry.
ICSM recognizes that every congregation and governing body is unique. We meet groups where they are—offering innovative workshops, retreats, and other services tailored to meet their specific needs.

Congregational Development, Nurture, and Engagement
Relying on the Holy Spirit, ICSM seeks to help congregations and their members fully engage and actively participate in the Lord's ministry.  Congregational development and nurture focuses on the challenges a congregation is facing at a particular time, such as:
Approaching significant decisions
Working through conflict or congregational ruts
Discerning church identity and direction
Navigating change or shifting demographics
Healing after a congregational split
Congregational engagement involves supporting congregations as they identify gifts, engage in discernment, and follow Christ in worship and discipleship.

Church Leadership Development and Training
ICSM offers tailored retreats, workshops, and training for church officers, pastors, staff members, and others to support their growth as leaders. In particular, we help church leaders examine their perspectives and how they impact decision-making. We also explore how Christ's presence and activity re-defines the purpose and direction of the church.
ICSM's interactive programs and services are designed to encourage cohesiveness and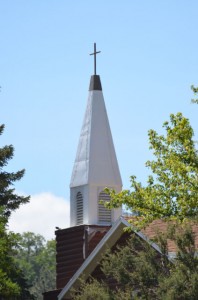 collaboration in ministerial teams and governing bodies. A range of topics are available, including:
Decision-making
Church culture and its impact
Conflict resolution
Authentic communication
Committee leadership
Effective gathering and use of feedback
Business matters, such as accounting and human resources for churches
All ICSM leadership development programs and services are grounded in Scripture and practical theology. Ultimately we recognize that it is God who calls and develops leaders.

Training for Teachers and Youth Leaders
In this modern age, Christians of all ages are hungry to know more about God in daily life.  ICSM teacher and youth leader training seeks to encourage fresh approaches to Christian education, remove the intimidation of teaching, and help leaders re-discover the joy of sharing the Good News.
Focusing on the presence and activity of Jesus Christ in our midst, we nurture teachers and youth leaders with training on bedrock concepts, Biblical interpretation, and tools for structuring an interactive and fun learning environment for children, youth, and adults.  ICSM can help teachers learn how to create their own curriculum, as well as how to evaluate and effectively use published resources.
Assistance to PC(USA) Seminary Students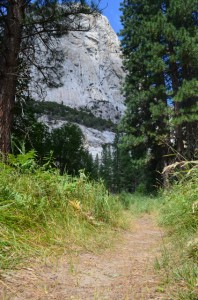 For seminary students, ICSM offers support and assistance in preparation for the Theology and Worship & Sacrament portions of the PC (USA) Standard Ordination Exams.  This program combines the Foundations in Christ workshop with practical follow-up for exam preparation.  In addition, ICSM is available as a supervised ministry site for seminary interns interested in specialized ministry work.
Foundations in Christ Workshop
ICSM offers the two-weekend Foundations in Christ workshop for specific groups and churches as well as individuals.  Churches also can use the Foundations workshop for annual elder or teacher training.  Learn more about the Foundations in Christ Workshop
The Well:  Navigating Mental Illness with Caregivers and Congregations
ICSM provides workshops to help congregations and church leaders nurture families navigating mental illness.  The content of ICSM's "Well Workshops" for churches comes directly from caregivers and families who daily provide care and advocacy for individuals with mental illness.  We welcome inquiries from church leaders who would like an on-site workshop on how to support these families in their congregations.  Learn more about The Well
For more information on ICSM's Discipleship in Christ programs and services, contact Rev. Sarah Kromer at 704-554-2490 or [email protected] or Rev. Dee Smart at [email protected].