Perspectives on Marriage Retreat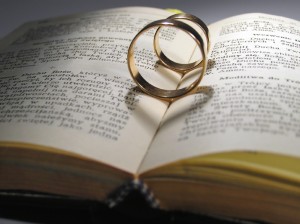 "Jesus said, 'Love one another as I have loved you.'" John 15:12
We all seek close relationships with our spouses, though at times our perspectives about ourselves, one another, and life's circumstances get in the way.  How do we maintain mutual openness and authenticity with each other?  And what does this have to do with God?  In the elegant historical setting of the Martha Washington Hotel in Abingdon, Virginia, this weekend retreat is an opportunity for couples to explore God's gift of marriage, deepen their relationships, and enjoy some sacred time and space together.  Come join us for a weekend of rest and renewal!
Retreat Dates
The next marriage retreat has not been scheduled yet.  Please check back for more information.
Retreat Schedule 
Friday:       8:00 pm – 9:00 pm – Welcome Reception
Saturday:  9:30 am – 1:30 pm – Sessions I & II and Lunch
Saturday   1:30 pm & Following – Free Time
Sunday:    9:30 am – 10:30 am – Session III
Sunday     11:00 am – 12:00 pm – Lord's Day Worship
Weekend Activity Options
During the weekend couples have time to explore the Abingdon area, enjoy the Martha Washington Hotel's amenities, and share dinner together.  Some ideas:
The Martha Washington Hotel offers a variety of services (Jacuzzi, indoor pool, tennis courts, fitness center, library), a spa (reservations required), and Sisters Restaurant (reservations recommended). www.marthawashingtoninn.com
The Barter Theatre. Take in a play across the street at the historic Barter Theatre. For more information, see www.bartertheatre.com.
Walking Tour of Abingdon. Pick up a walking tour map at the front desk and explore the town, shops, and museums. www.abingdon.com
The Tavern. Built in 1779, this old public house offers casual dining where Henry Clay and Andrew Jackson once spent the night (reservations recommended). www.abingdontavern.com
Driving Tour of Southwest Virginia. Take a drive through the hills to White's Mill just up the road or head over to Saltville for a fascinating step back into old and recent history. www.museum-mid-app.org
Registration Information
The cost for the retreat is $560 per couple.  This covers two nights' stay at the Martha Washington Hotel, program, breakfast Saturday and Sunday at Sister's Restaurant, lunch on Saturday, hotel amenities, taxes, and fees.  To register, please submit a registration form or contact Marcy Doak at 704-554-2490 or [email protected].  Additional reservation information will be provided upon registration.
For questions, please contact Rev. Sarah Kromer at 704-554-2490 or [email protected].