Who We Are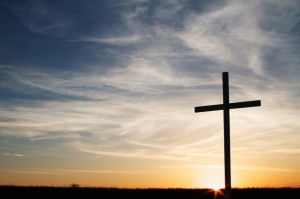 In a time of radical change for church and culture, the mission of In Christ Supporting Ministries ("ICSM") is to reclaim the Gospel message that Jesus Christ is present and active with us in daily life, freeing us to participate in God's work of ministry.  A non-profit organization, ICSM offers practical programs and services to meet the needs and challenges of Christians and churches today. At the core of ICSM's ministry is reliance on God's grace and the presence and activity of Jesus Christ in our midst.
ICSM offers programs to nurture and educate Christians as the Holy Spirit re-awakens them to the reality of "God with us" and calls them to discipleship. For churches and governing bodies, ICSM serves as a supplemental "gap-filling ministry," tailoring programs and services to meet needs identified by particular congregations and groups.
We offer three main areas of service and support:
Life in Christ:  Interactive workshops, retreats, and classes that explore—in meaningful and practical ways—daily life with God.
Discipleship in Christ: Tailored programs and support services for congregations, officers, church staffs, teachers, and other leaders as they participate with Christ in His active work of ministry.
Reconciliation in Christ: Facilitated mediations and training in conflict resolution for disputes and divisions within churches and the Christian community.
ICSM's programs and services are grounded in Scripture and the Reformed tradition.  ICSM is a specialized ministry validated by the Presbytery of Charlotte, Presbyterian Church (USA).  We have partnering and support relationships with Sharon Presbyterian Church and Covenant Presbyterian Church.
We invite you to learn more about our team:
ICSM's office is located at 7615 Colony Road, Suite 210, in Charlotte, North Carolina 28226, and our phone number is 704-554-2490.